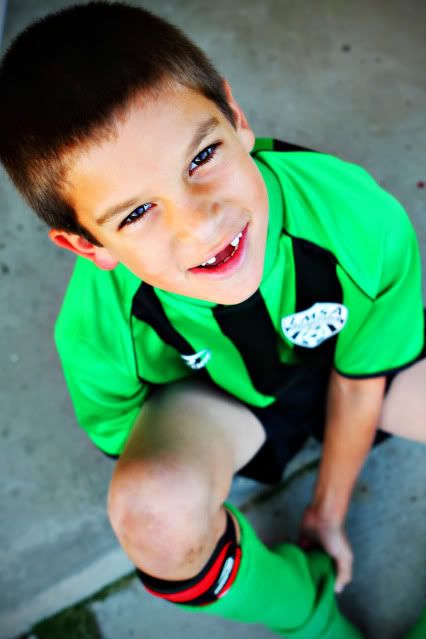 We are in the midst of playoffs. Hunter's team, The Vipers, have been undefeated this season. It has made soccer really exciting for this 9 year old boy. It is nowhere near the end. After playoffs, we head to Commissioner's Cup, and then into All-Stars. Hunter can never get enough. No practice is too long. He loves it with all of his being. He is intense,
like a man
, about his sports.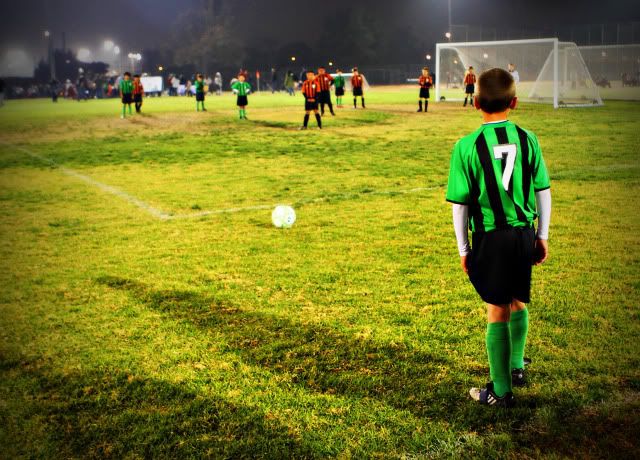 And speaking of men, Hunter smelled like one when he passed me in the hallway before school this morning. With sports and all, we have been talking about deodorant lately but haven't taken the plunge quite yet. But the smell was not one of deodorant, it was more of an "I want to impress you" smell. Without saying anything, I went straight to the source...the bedroom.
A can of "Red Zone" body spray by Old Spice was sitting on the dresser (which was a football team freebie a few months back).
a.k.a.... Cologne.
slow down time, slow down.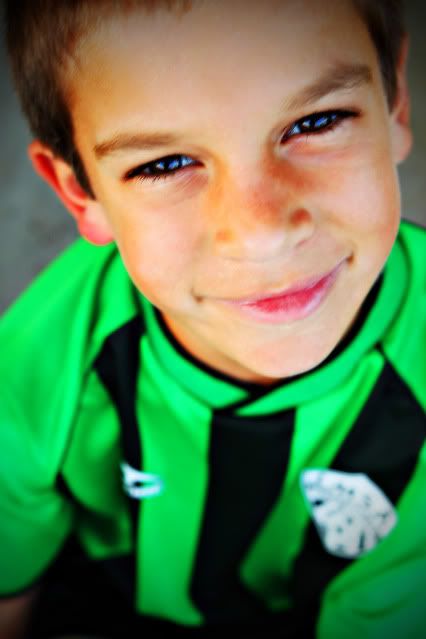 The other news we received regarding Hunter this week, is that Xrays show that his two front teeth that were
surgically removed
in August have moved 3 mm. The adult teeth are not in quite yet, but they are making movement. Hunter asked me if he
had
to ask Santa for his two front teeth if the dentist insisted that they are
in fact
coming in... or could he leave that off his list.