Yesterday, Cub Scout Pack 438 headed to Whittier Area Community Church to assist in the packing of 285,000 bags of food which will be sent to feed starving people in India. We strapped on shower caps, sanitized our hands, and got to work. We worked in teams of 10, pouring rice, grains, dried vegetables, and vitamin powder into bags. The bags then were weighed, sealed, and packaged into boxes. Each bag contained enough food to feed a family of 6.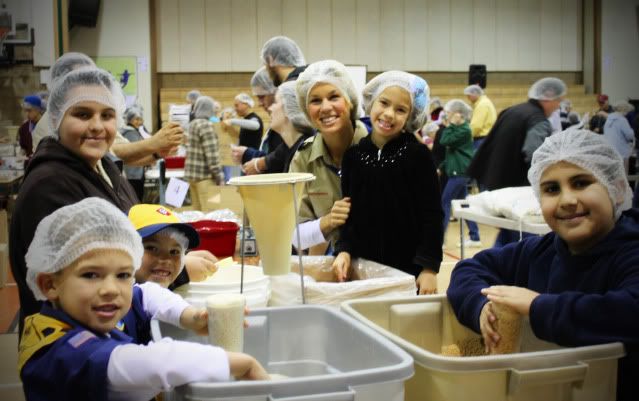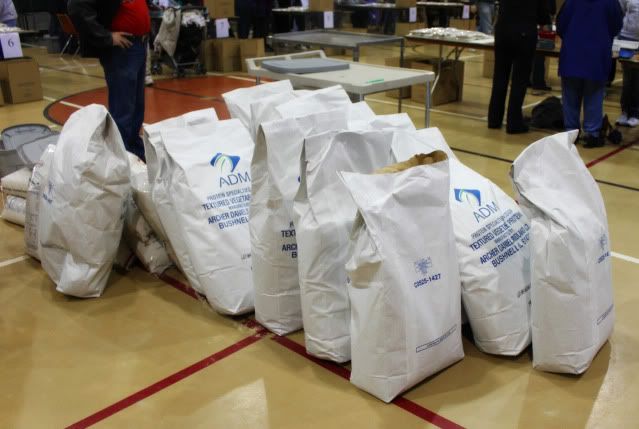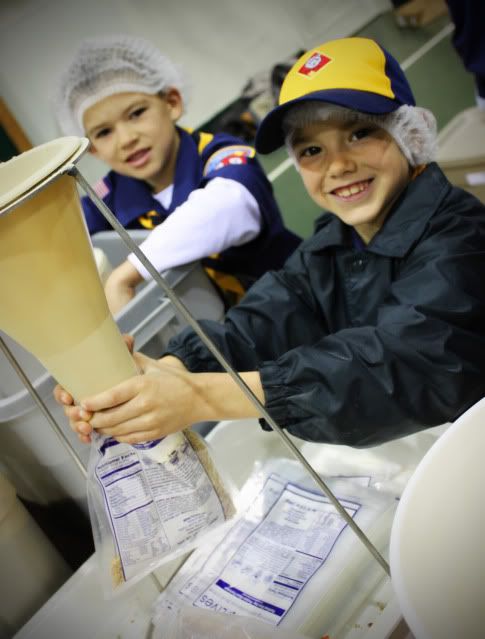 Davin took a break from pouring rice to answer questions from a reporter for The Whittier Daily News. Low and behold, click here
to read his quote which was published in today's paper (scroll down to the bottom of the article).