Davin's end-of-season soccer party was a special one... a team visit to the L A Galaxy soccer game.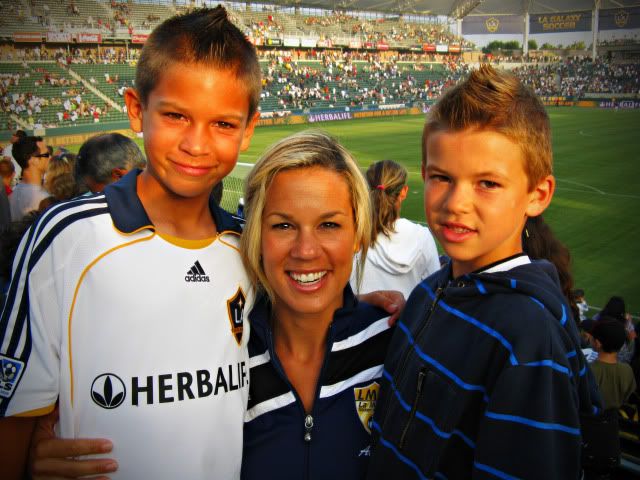 The parade of champions...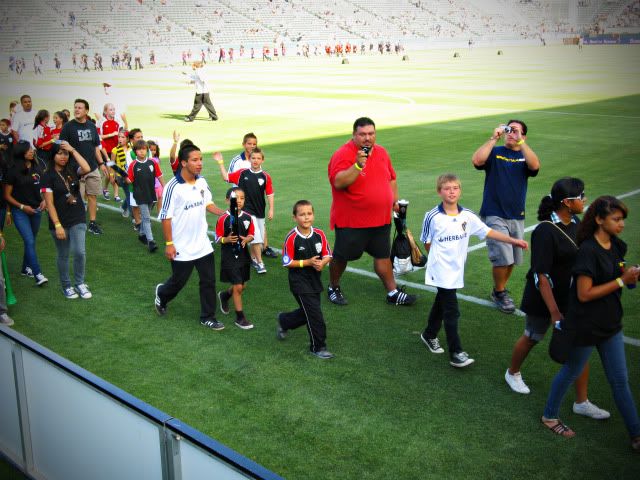 Our seats couldn't have been better... right behind the goal...next to the most spirited section of fans in the stadium...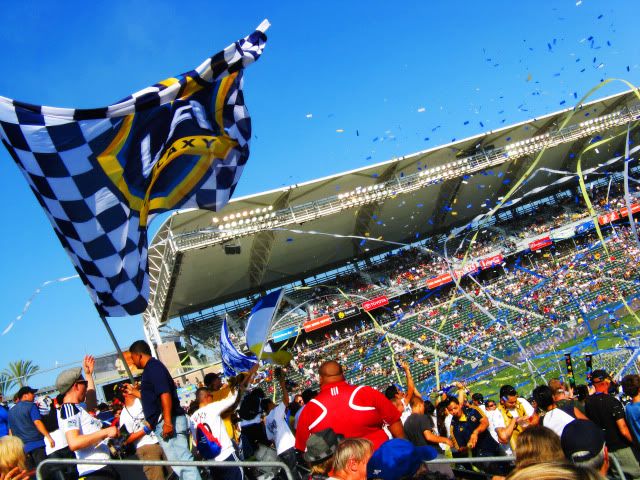 These boys might as well be cousins...the amount of time they all spend together.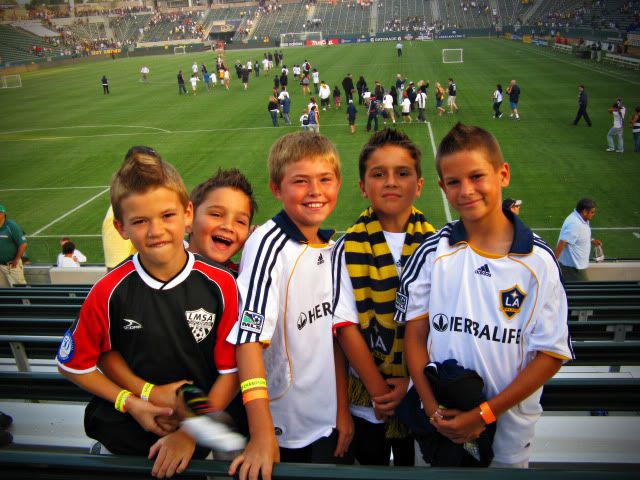 Watching the instant replay on the big screen...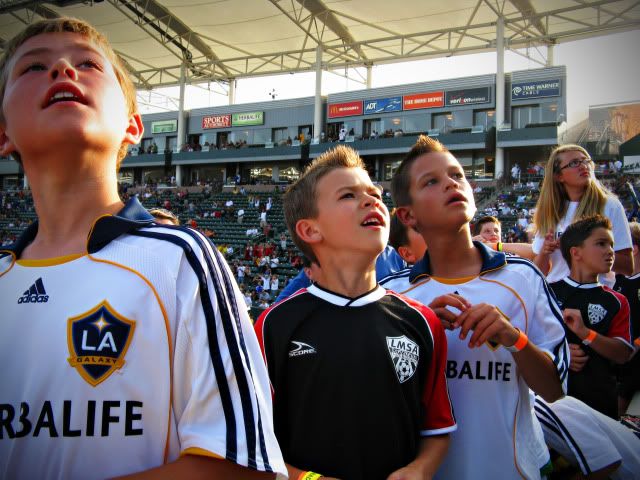 A special autograph session with #4 Omar Gonzalez... the boys were star struck for sure.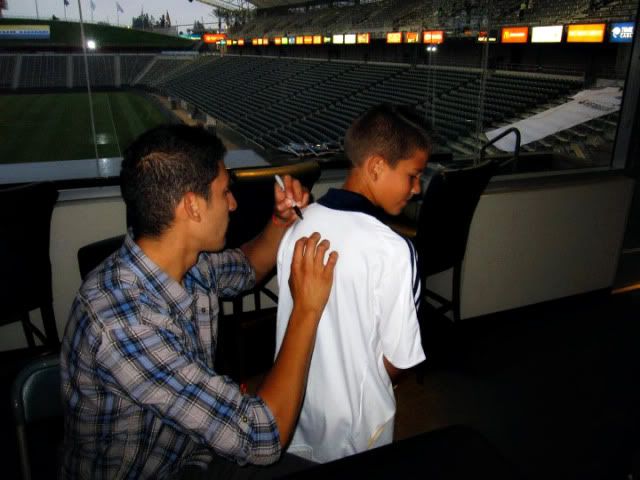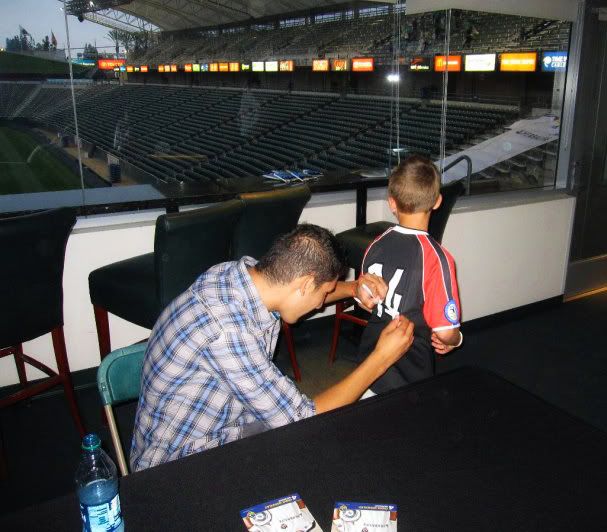 And finally Hunter, with his favorite player. This week is his birthday...Thursday can't come quick enough...and he still has no idea!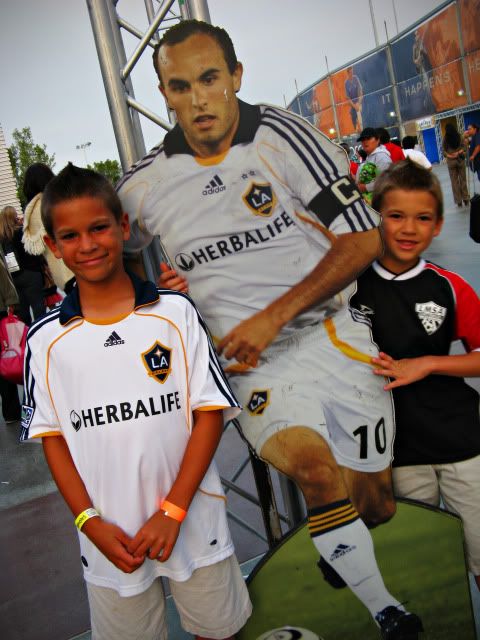 **A big thanks to Coach Frank for making this incredible night happen for our boys**