The kids could not wait to parade their dad through their classrooms this year to show off all their hard work.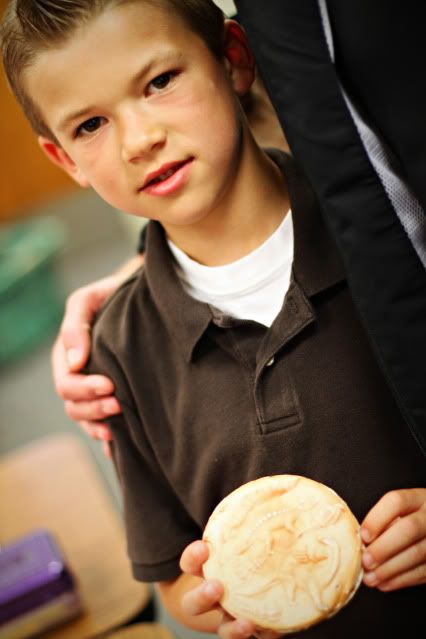 Davin loves everything science related. He couldn't wait to bring this fossil home. And I loved this lion he created in the Meet the Masters art program.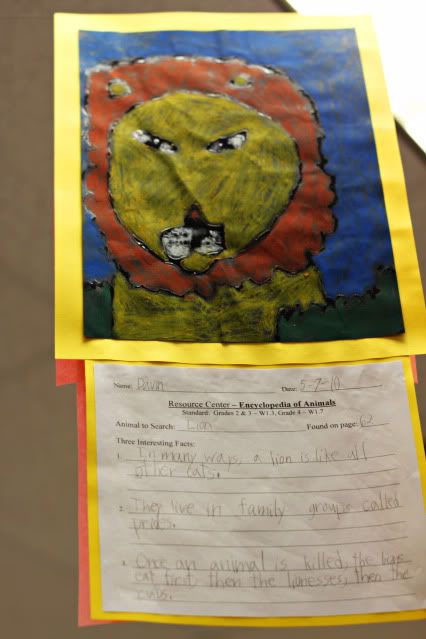 Avery's class has been working on a farm unit. She served us homemade butter with bread. The classroom was complete with all sorts of animal projects...even her teacher adorned her two red-ribboned ponytails that night. So fun...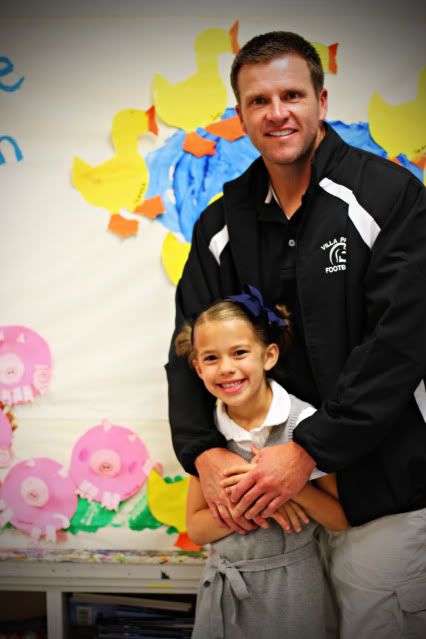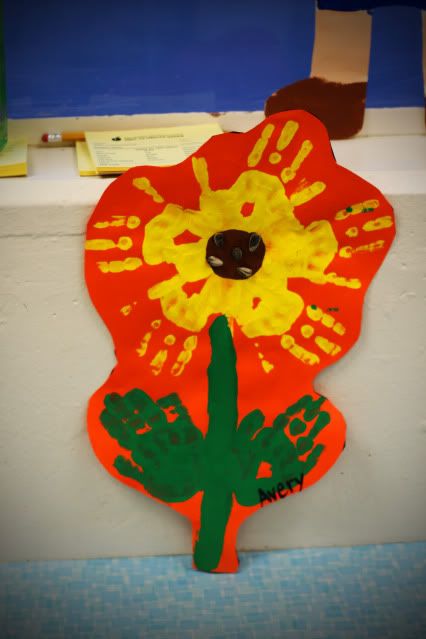 Hunter's class started the night with a "Gold Rush" musical aligned with the Social Studies curriculum. So fun!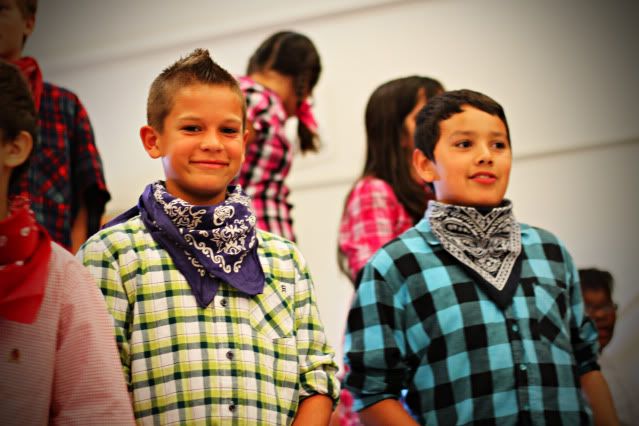 We got to enjoy a few of his recent art projects including his galleon and tear art mission...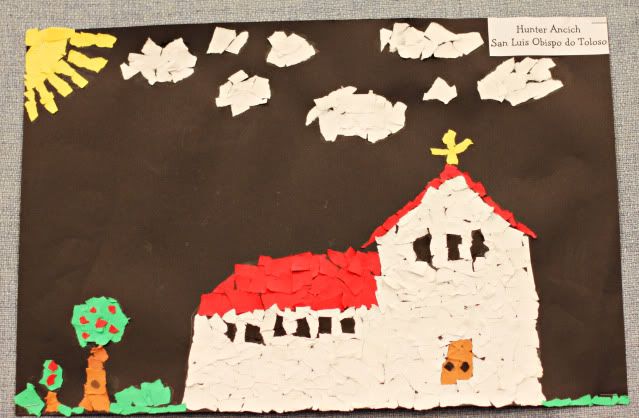 But the highlight of the night was Hunter's hero essay written all about Dusan. I think I even saw some misty eyes...