The Grove in L.A. One of our favorite places to visit year-round, but especially breathtaking during the holidays. It is just a bonus that it snows (L.A. style) on the hour, every hour.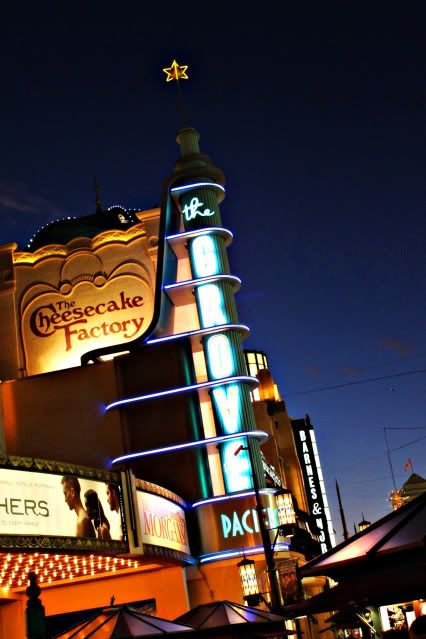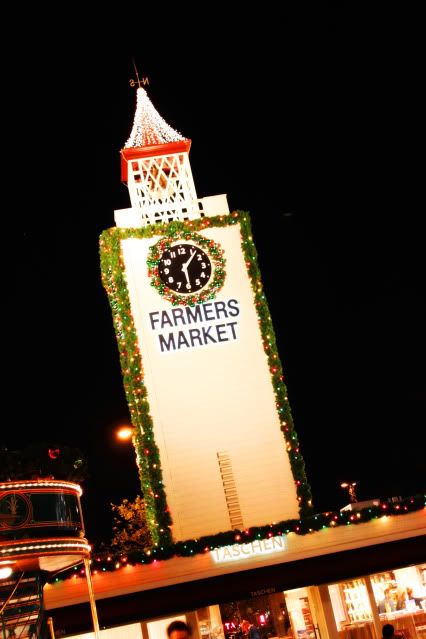 The American Girl Store. Avery is working up to choosing one for her 6th birthday in March. She could have stared at that window display for hours if we had let her. We walked every inch of the store
oooooh-ing and ahhhh-ing.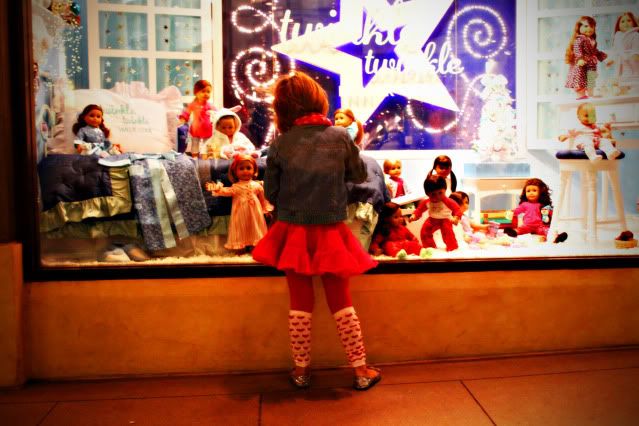 The boys were very patient for this part of the night...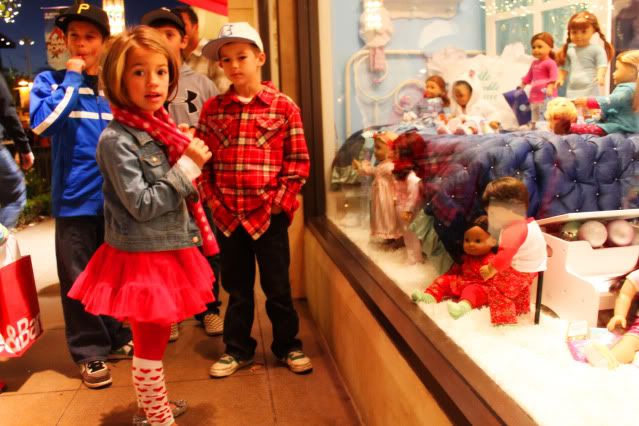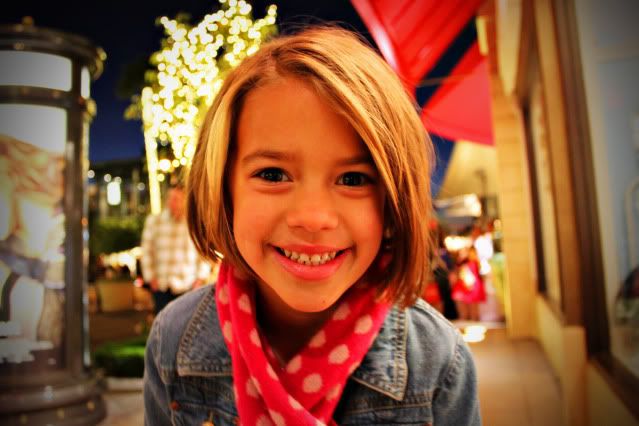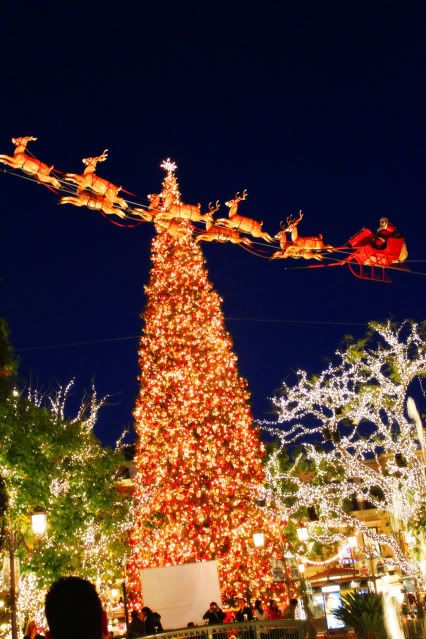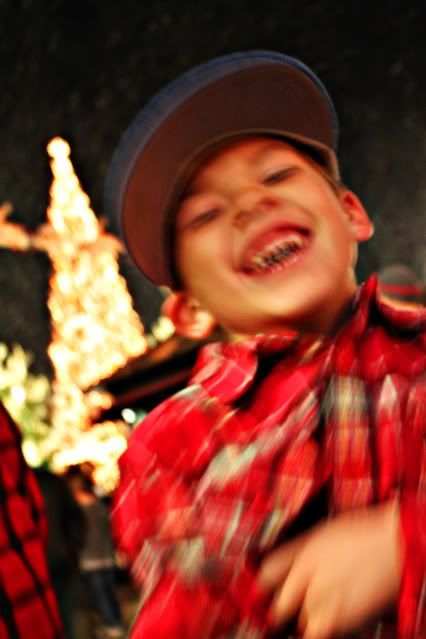 This is as close to Santa as we got this year. I sure hope he is okay with fulfilling wishes from letters this year. A certain individual had no interest in getting too close to him this year....