Irvine Spectrum Ferris Wheel...a quick pit stop on our way back from the Annual Camping Christmas Party in Mission Viejo. One final hoorah before Aunt Lisa heads back to San Francisco. 2 out of the 6 of us in these pictures are not crazy about heights, but managed to enjoy the spectacular view.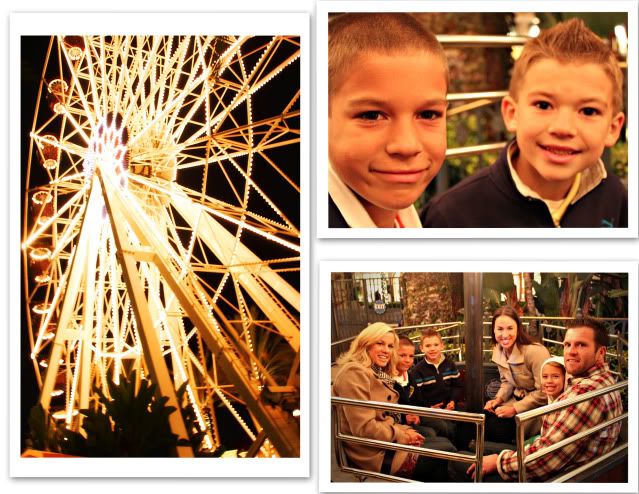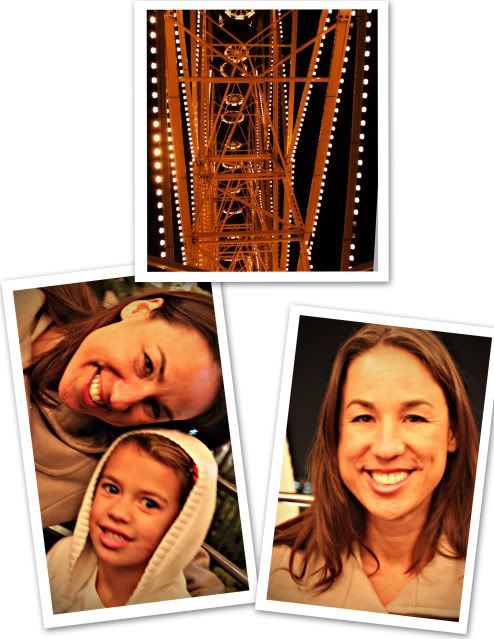 Sad to see my sister leave. Sad that the holidays came...and went oh so quickly. In no hurry to take down the tree or the decor. I love looking again and again at all of the holiday cards adourning or entryway from friends and loved ones. Makes a fantastic wall paper.
Anticipating the house projects we are starting over the next few days...(before and after pictures are on their way). Loving that my profession allows me to enjoy a full 7 more days off with Dusan and the kids.
Off to The Staples Center tonight to see our favorite team play.

Go Celtics!