With the storm that had come through, we never would have guessed on Tuesday night that Wednesday morning was going to be this beautiful. Hunter and all of the fourth graders boarded the buses and we headed down to Mission San Juan Capistrano to study some California history.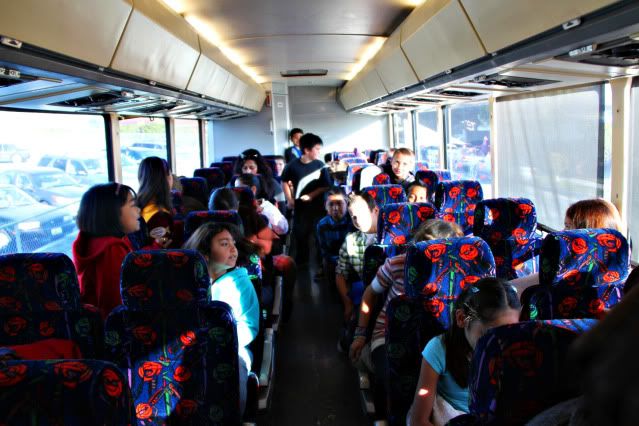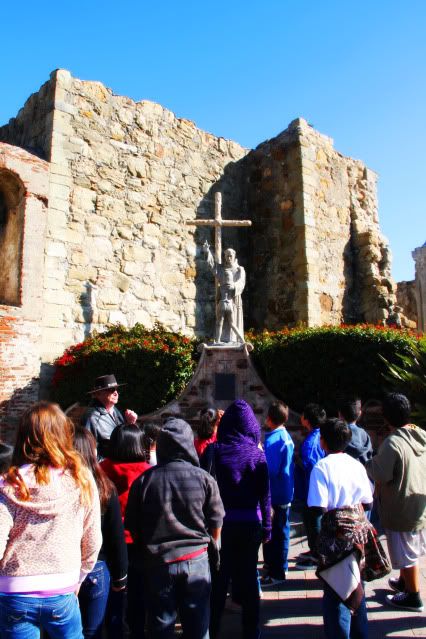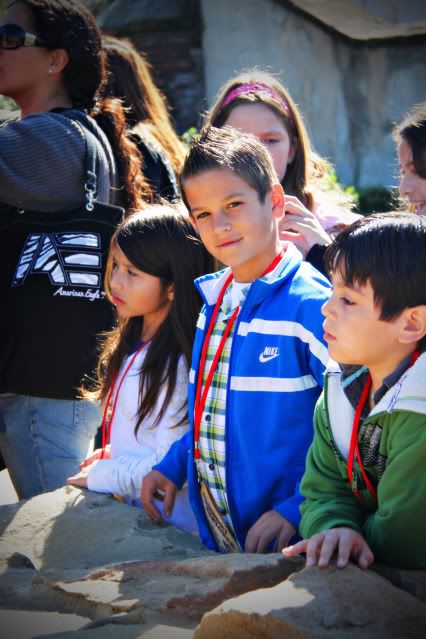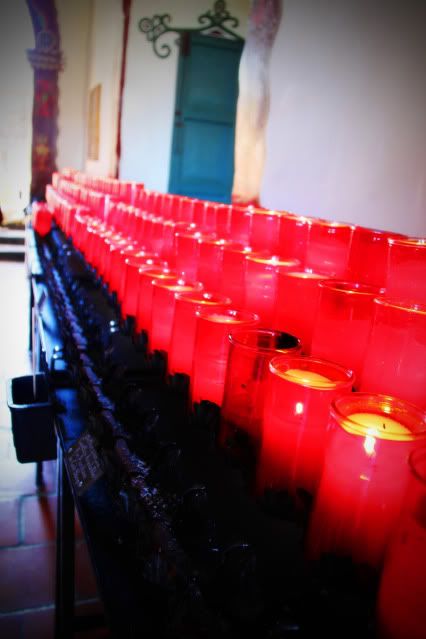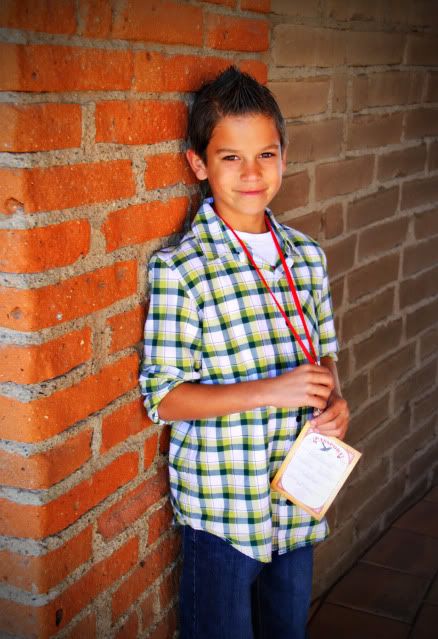 One of the highlights of the trip was forming their own adobe bricks which included a very special ingredient: cow poop.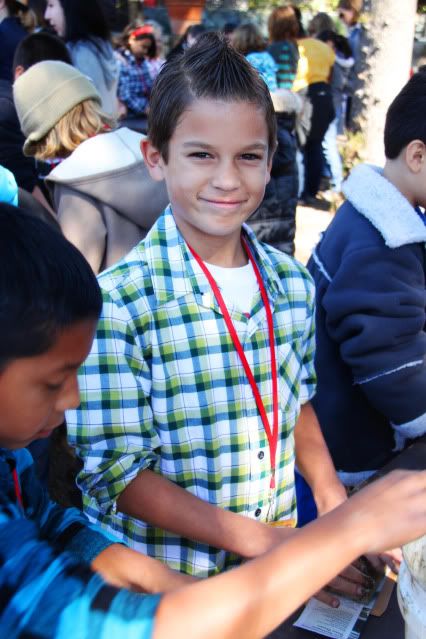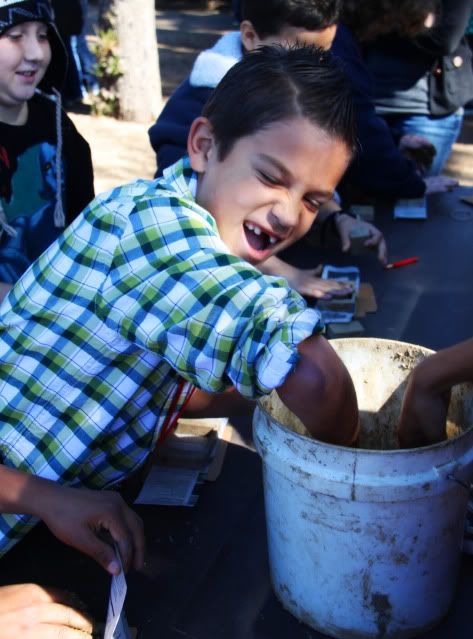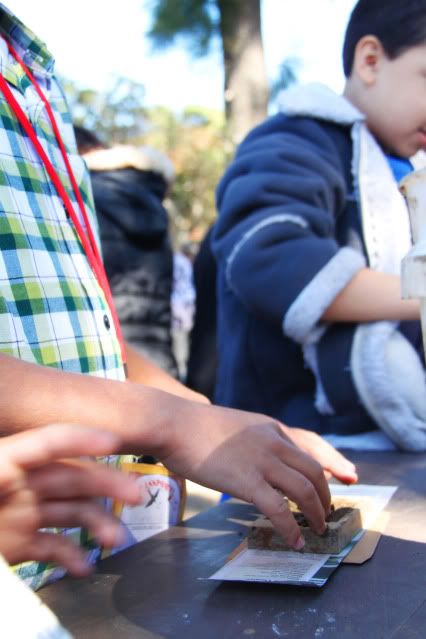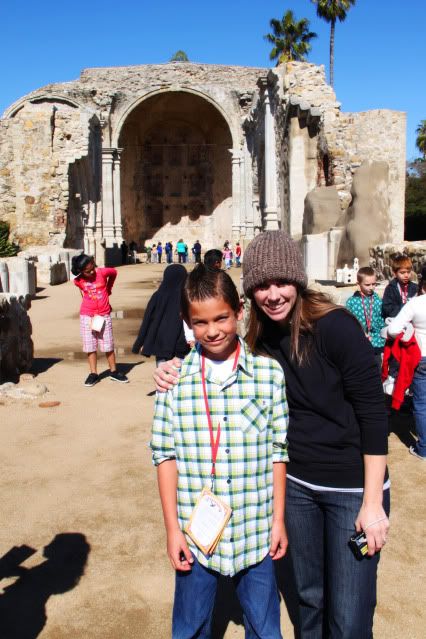 Hunter with his fun & oh-so-fabulous 4th grade teacher....

Mrs. Kinnier :)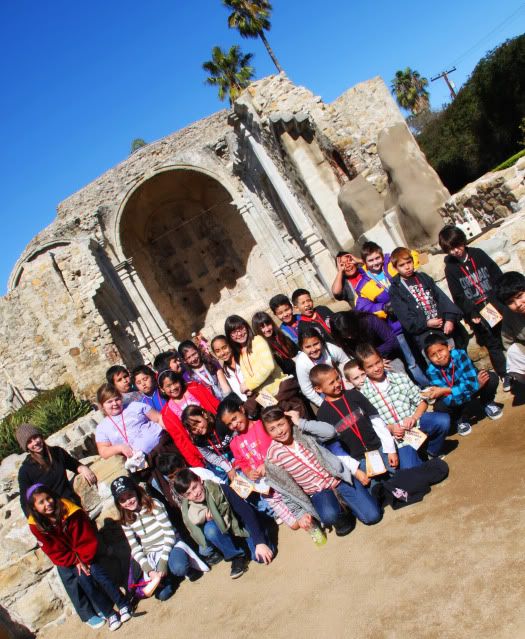 I was thrilled I was given the opportunity to tag along.