Our 24 hour Spring Break trip to Vegas with the kids was much-needed. and memorable to say the least.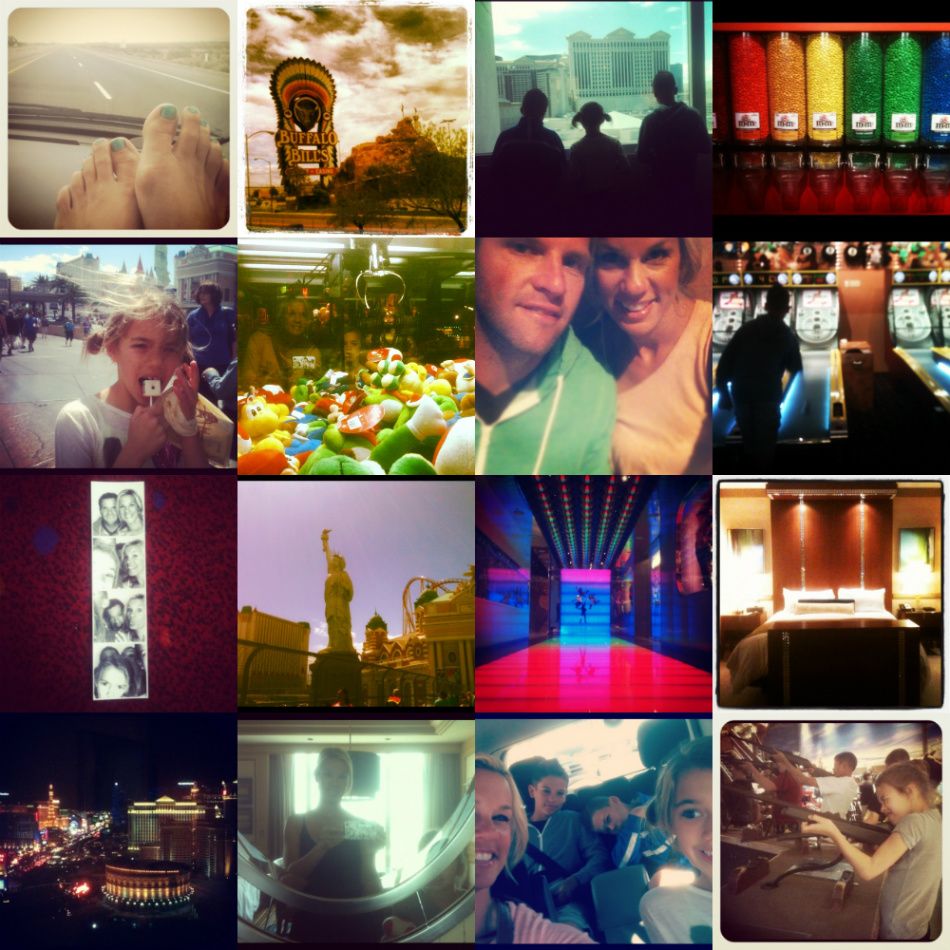 From right to left and top to bottom:
1. A rainy 4 hour drive
2. A quick stop at stateline to brave the roller coaster. We were too early.
3. The kids' first glimpse of the strip from the 14th floor.
4. First stop: M & M World
5. Strong winds on the strip. Avery and her self-purchased dice lollipop.
6. The dreaded claw machine at Circus Circus.
7. Waiting for the circus performance.
8. Hunter and his ski ball skills.
9. Family photo booth fun at New York New York
10. Walking the bridge from the Grand Canyon Store to NY NY
11. Cirque de Soleil Beatles Show in the lobby of our hotel
12. Penthouse Master bedroom
13. The view from our room overlooking Las Vegas Blvd
14. Swanky decor
15. Confessions of a taxicab ride
16. A quick stop at the shooting range at Outdoor World on the ride home
A few lessons I learned:
My kids have inherited our Vegas blood. They loved it and can't wait to go back.

24 hours is just not enough. A tease, to say the least.

Vegas with kids is not so bad as long as you don't get stuck at the red light next to the "HOT BABES want to meet YOU" truck... ugh!

Having sharp reflexes is key so that some speedy eye covering can take place at a moment's notice, if needed.

Reporting that bug you found in your room isn't such a bad idea... (We were prompltly moved to the 1500 square foot penthouse on the top floor for the remainder of the trip!)

Lastly, those claw machines in the arcades... they NEVER win and often result in tears... like throwing money out the window...