Back in March, Avery got all these fun craft kits for her birthday. We are still getting around to some of them. The girl is so creative. She could sit a craft all day. hmmm.... wonder where she gets that from?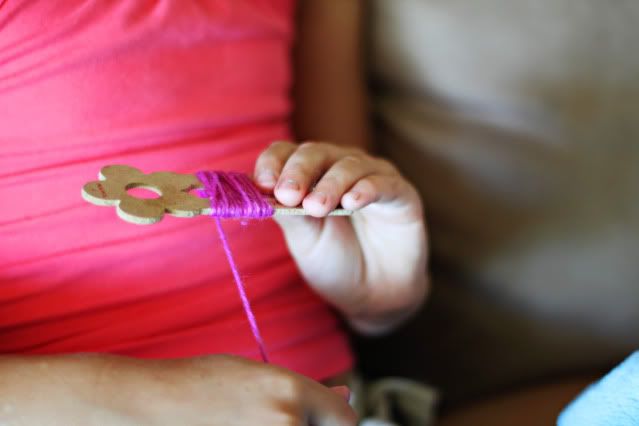 This particular kit involves three colors of yarn which you measure, wind, tie off, and cut into little yarn puff balls. They get strung onto thin rope to make a scarf for both an American Girl doll and her mommy...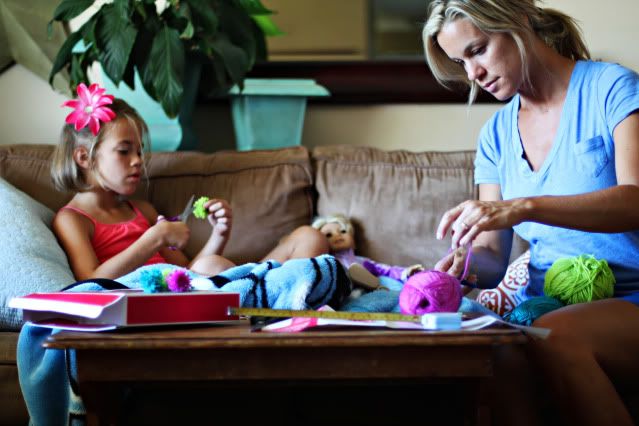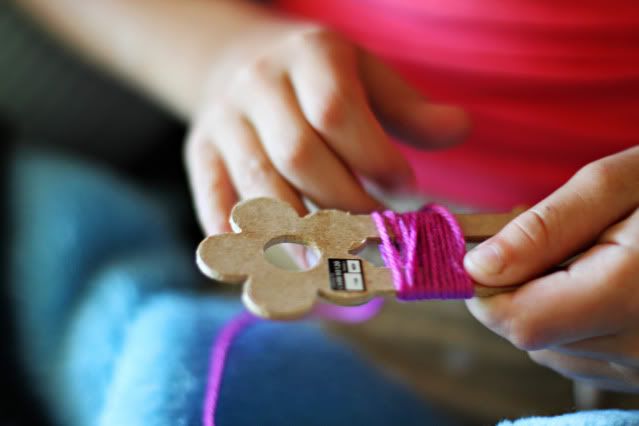 Avery and Lanie will looks so cute in their matching scarves this winter. I'll post pictures once we've finished. I gotta say I love projects like these that don't involve tears. So fun.