The boys had the rare opportunity to work as water boys for the L.A. Galaxy soccer game yesterday. They were front and center on the sidelines directly behind the team. A once in a lifetime opportunity for sure.
Hunter and Cade meant serious business. They were ready and waiting for those thirsty players.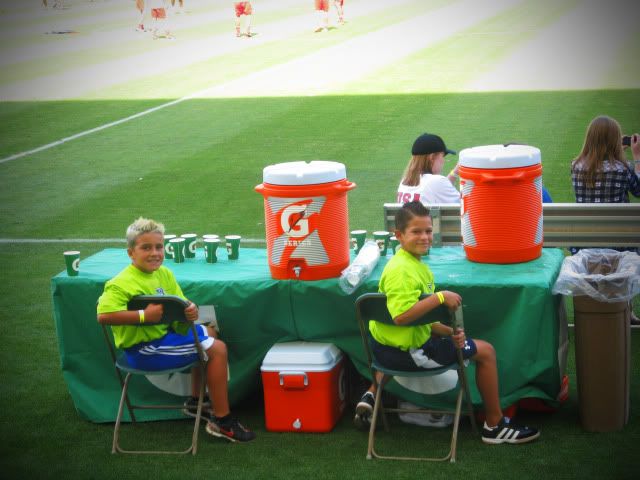 Chandler and Davin took their job very serious...they were in charge of the Chicago Fire players for the first half.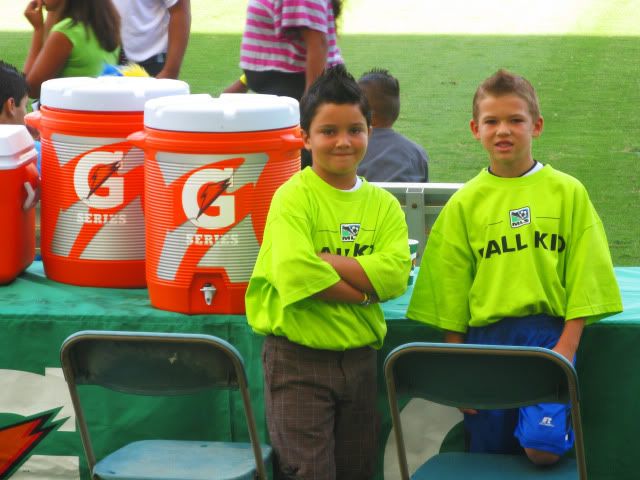 Pre game warm ups.
We had the best seats and in the shade too, what a bonus.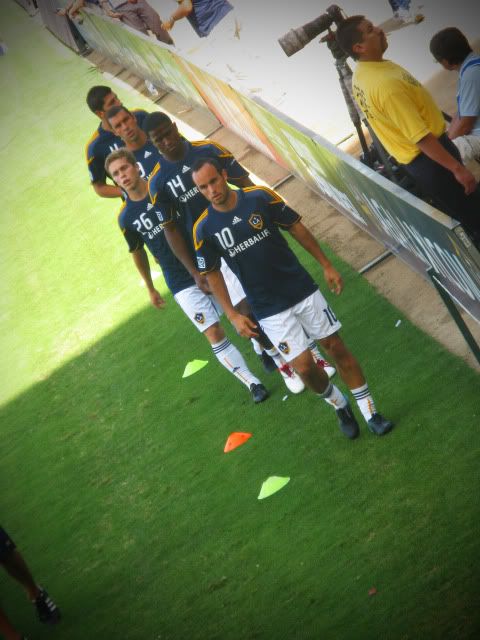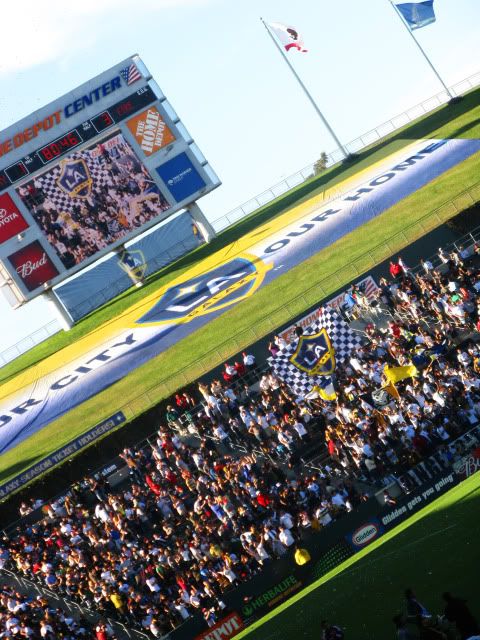 As if the day wasn't perfect enough...I finally got to meet Jen in person. She is the one who was responsible for sending Hunter the most memorable birthday gift ever! Funny thing is I felt like I've known her for years. It was great to give her a big thank you hug in person finally. I'm convinced she has one of the best jobs in the world.
An awesome day for all of us. These Galaxy games just never get old. We love every minute of them.