A few nights ago the 5 of us journeyed into the great outdoors.
Our backyard.
This was the first summer that we didn't take a whole-family camping trip (minus the "man" trip the boys took a few weeks back). After learning the hard way last summer, we popped the tent up on the deck this year (that yellow patch of dead grass took weeks to go away). Besides, the hard wood floor was a friendly reminder that we were "roughing it".
Conditions weren't too tough: the DVD player with School of Rock kept everyone content.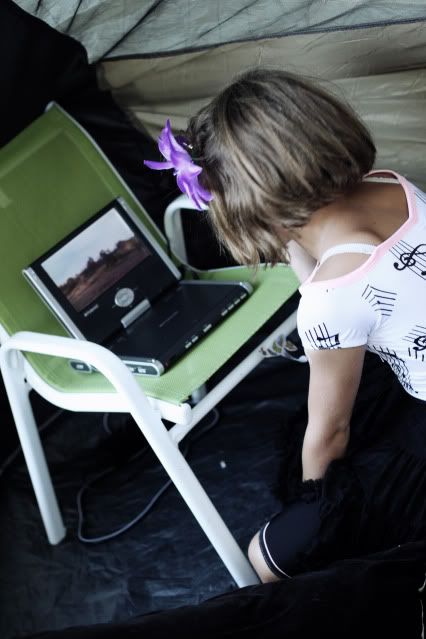 And no camp out is complete without smores...straight off the portable BBQ.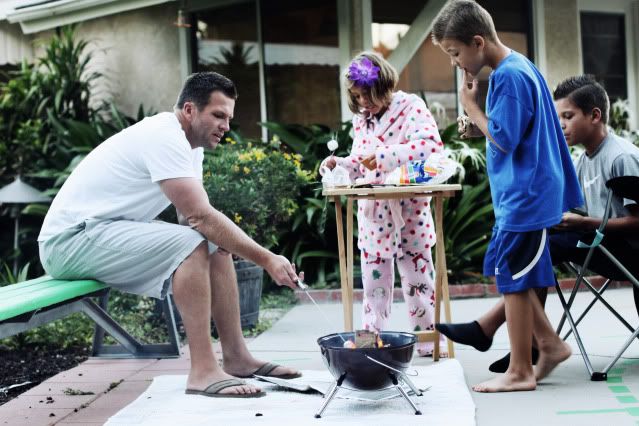 Charlie and I got all caught up on our tabloids together.
I'll be honest, Hunter and I threw in the towel by 10:30 and headed inside for the comforts of our beds...but isn't that the beauty of camping in your own backyard?
**If you haven't yet...jump on over to
snip snap photography
and enter for your chance to win a free photo shoot. I'm taking entries til Sunday night.