For Dusan's birthday the kids and I surprised him with a do-it-yourself basketball court stencil kit. In addition, we had concrete paint mixed in the perfect shade of Boston Celtics green. He loved the gift and couldn't wait to get to painting.
The stencil came in 6 long strips made from the thinnest paper you can imagine.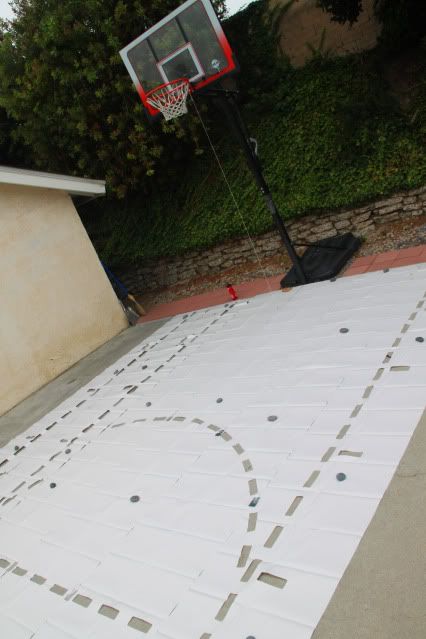 One space at a time, Hunter and Dusan rolled their way around the free throw lines.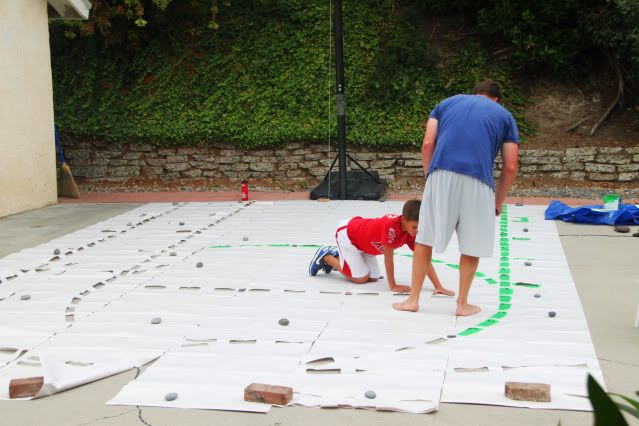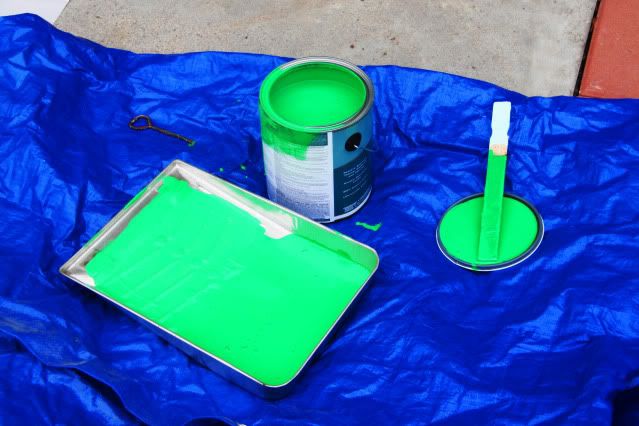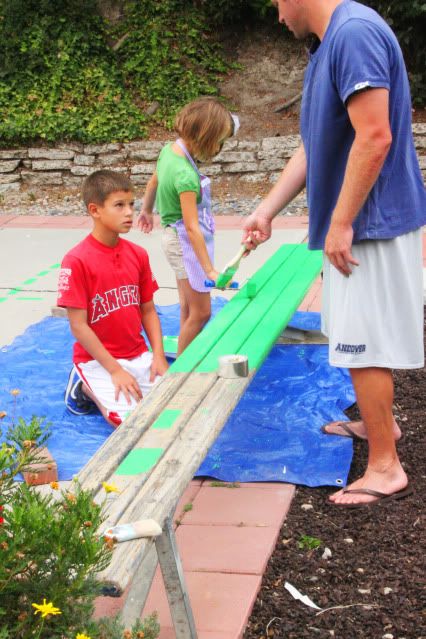 Dusan's parents contributed this 10 foot bench to the gift which we knew would need a facelift too.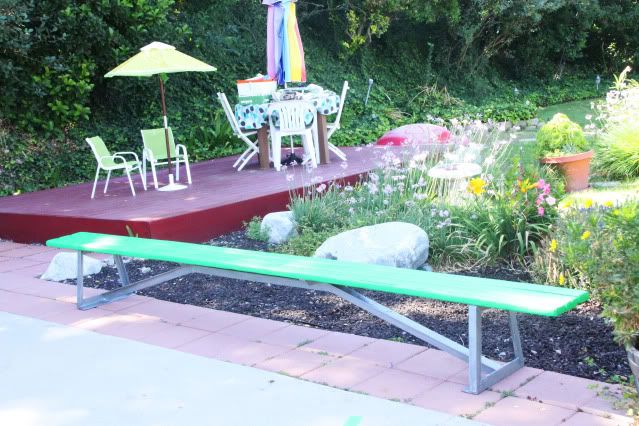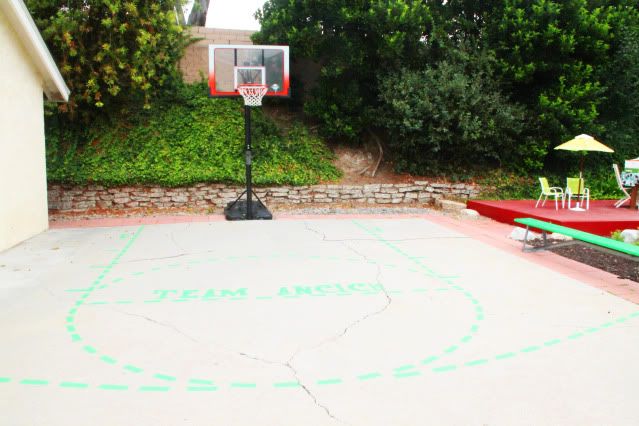 And for the finishing touch, I used my Cricut to create a TEAM ANCICH stencil for center court. Wah lah! Our backyard is ready for some serious ballin'...