Dusan enjoyed his mud run so much, that I decided as a gift to him for Father's Day, I would register the 5 of us for one. The course was slightly under 3 miles. Hills, fences, stacks of hay, army-crawling under baracades, and hopping through tires. It was a blast.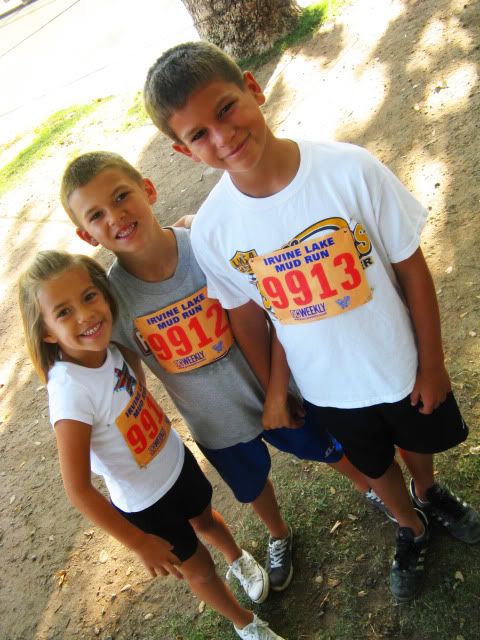 My parents stayed with the kids while we did our run.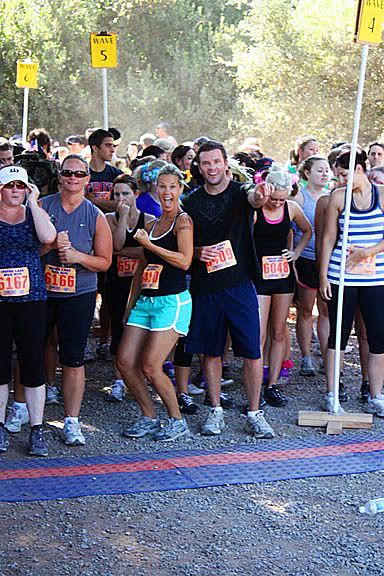 The "floamtastic" tent felt so good.
It was rigorous, but nevertheless a fun event to complete together.
The kids participated in the puddle jumper event, which was the tail end of the adult race. The got to experience all the fun obstacles of the course.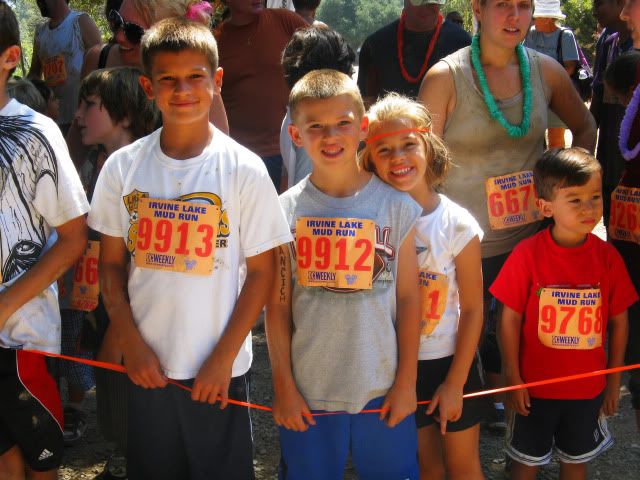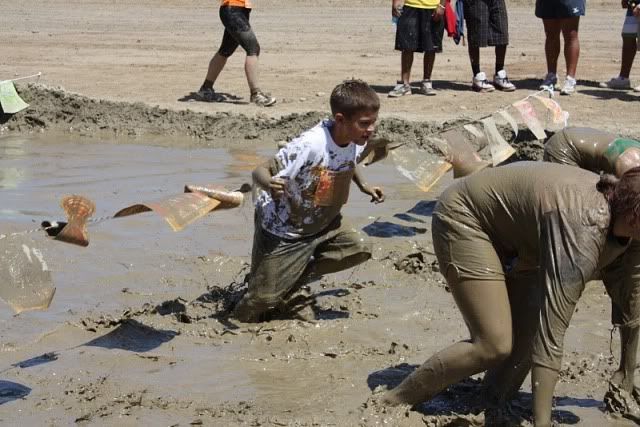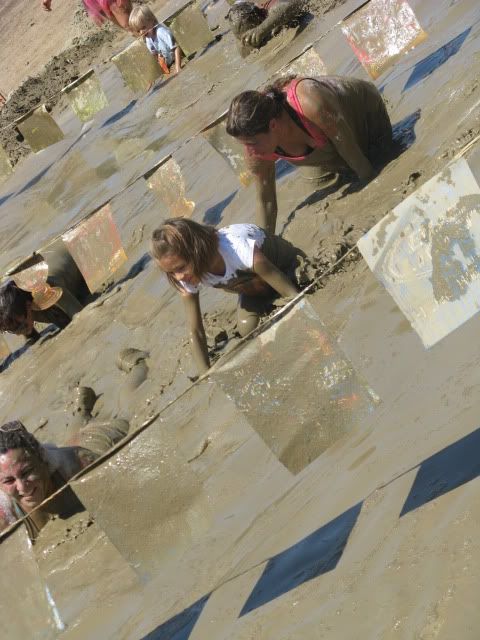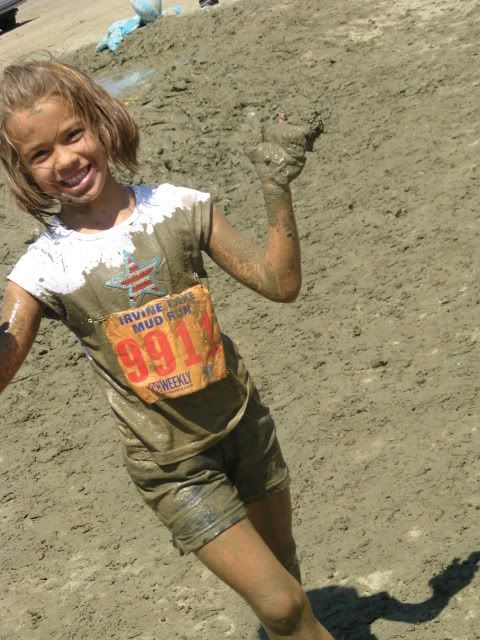 Hunter took 2nd and Davin took 3rd, while Avery just took her time!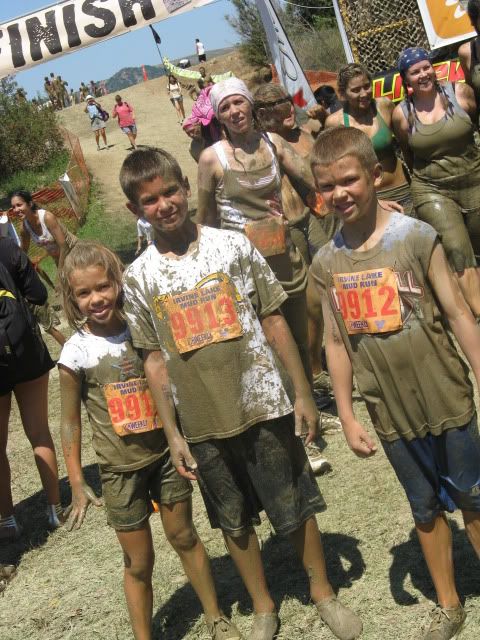 All the unwanted shoes and banana peels.
Today, I am feeling muscles I didn't know I had. But I really can't wait for next year. I loved that our whole family could take part in this together.