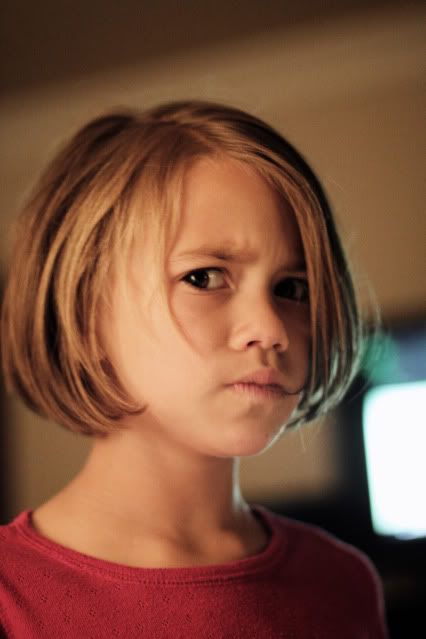 Looking forward to a little girl time over the next few days with this ball of emotions... as well as my cousin Katie from Chicago.
The boys are heading out into the wilderness...not sure where exactly...which is why I opted out of the trip. Dusan threw out the name of the place "kennedy woods"...or was it "kennedy meadows"... or perhaps "kennedy valley"...all i know is it was "kennedy something or other".
I googled to see where it was. (He told me 3 1/2 hour drive.)
According to Mapquest, (which I consider to be a pretty solid resource)
Its actually 7 1/2 hours... reason numero two why we aren't going.
On the girl's agenda:
finish reading "Beezus and Ramona"

go see "Beezus & Ramona" in the theater

a trip to the fabric store

pedicures

possible cousin sleepover

and tackling the 693 photos I took at the wedding reception last night. Which i am guesstimating will be quite the undertaking.
And before we know it we'll blink and they'll be back. The boys that is.