A few weeks ago, Dusan participated in a mud run up at Castaic Lake. Upon signing up for the big event he enlisted a few other victims as well: his brother and his good friend Michael.
"How does one get ready for a mud run?" I asked...
Shall I spray you with the garden hose as you army-crawl down the cul-de-sac? No?...hmmmm....
He opted to train his own way by taking late-night jogs around the neighborhood while listening to "Eye of the Tiger" on repeat.
Whatever he did....it worked. 5th place out of 2000 mud-runners...
not too shabby.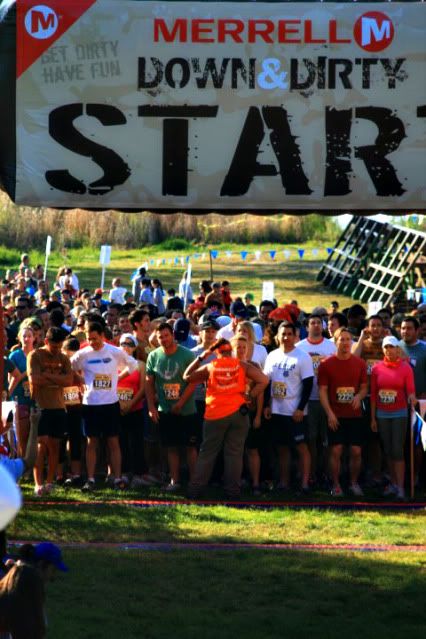 My man in Celtics green, of course.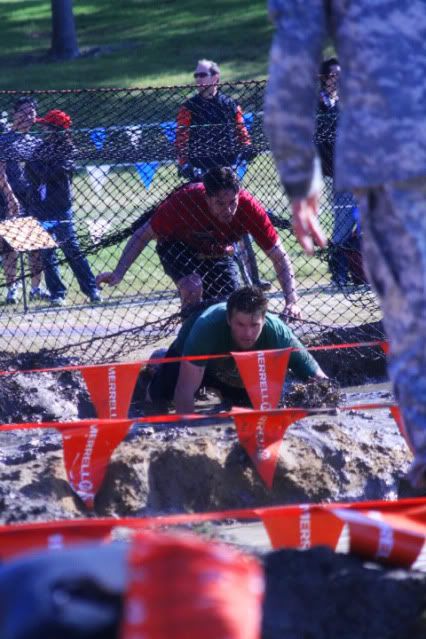 The night before the run, I checked the weather at Castaic Lake...40 degrees is not really my style. These pictures are courtesy of one of my student's parents that happened to be there for her daughter. Thanks Minda!
Dusan came home with crusty hair, a big smlie, and an army tag for a medal. He is already looking to sign the 5 of us up to mud run in July. I'm going to have to seek a higher source for motivation on this one.