A new guest has been joining us at dinner each night.
I don't mind. She doesn't eat much. She is quiet during the prayer. And she has impeccable manners.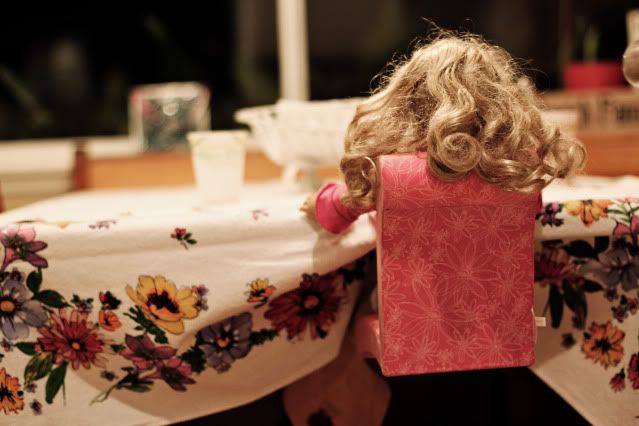 Speaking of our new house guest...she sure did come with a lofty wardrobe. Within the first few days of her arrival, I kept finding her tiny accessories strewn around the house. If you know anything about the American Girl Doll, her wardrobe costs more than I am willing to pay for myself most days.
I did a little research. I found this clothes organizer on the American Girl website retailing at $48.00. Now I am no genius, but isn't that a over-the-door shoe organizer? And isn't it the same one that can be found at Target for $7.99? Why yes my friend, that is precisely what it is...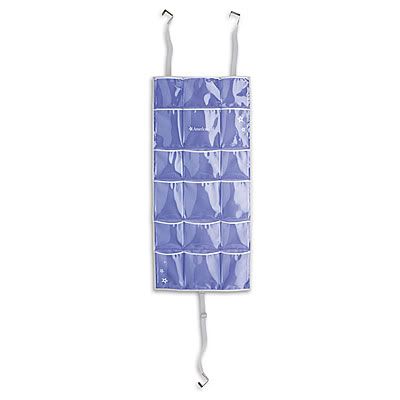 WhaaaaLaaaaa! The $7.99 version on the back of Avery's door...straight out of the package.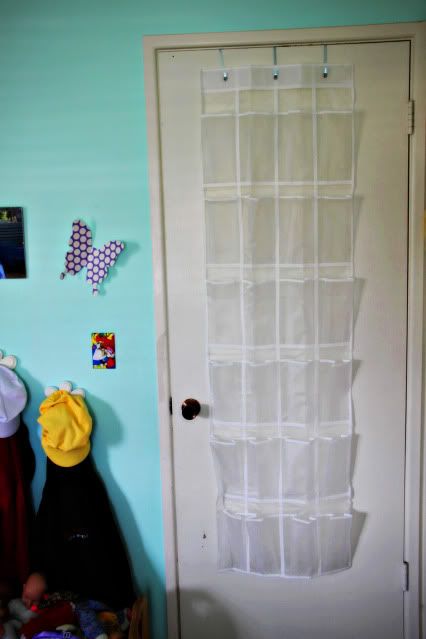 With the help of my label maker, we now have ourselves a handy dandy American Girl Doll Clothes and accessory organizer for under 10 bucks. It is perfect. Avery and Lanie can pick out their outfits together each morning. Lets hope Lanie does a better job of putting her clothes away than Avery. If her organizational skills are anything like her table manners, we are golden.