I am a hypocrite. I am a teacher and I am guilty of assigning reading logs to my students. 35 minutes a night. 4 nights a week. I have to say as a teacher I love it. Keeps kids on track and when the parent signatures are honest, the reading log reinforces accountability.
However as a mom I hate it... the reading log that is. I hate that my boys are trained to set the oven timer and listen for it to ring like a dog sensing an earthquake. Most nights, the second that timer goes off, they race for the reading log to be signed...mid sentence...mid climax....it doesn't matter. That bell means they are done reading. FREEDOM.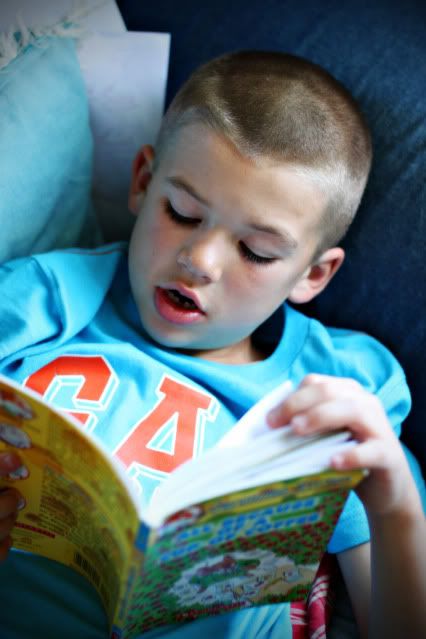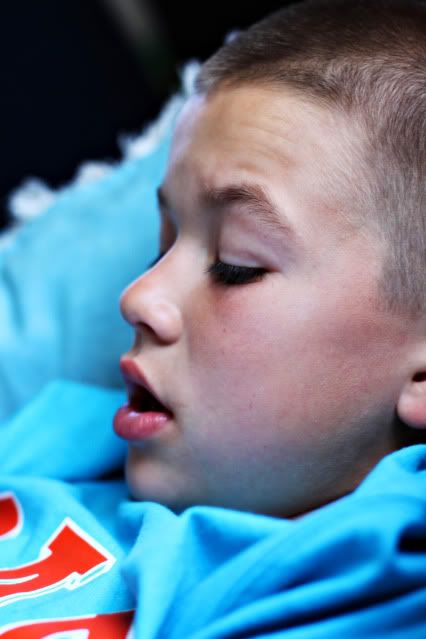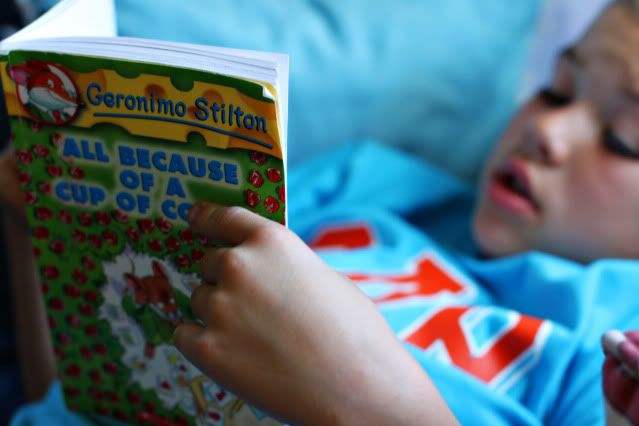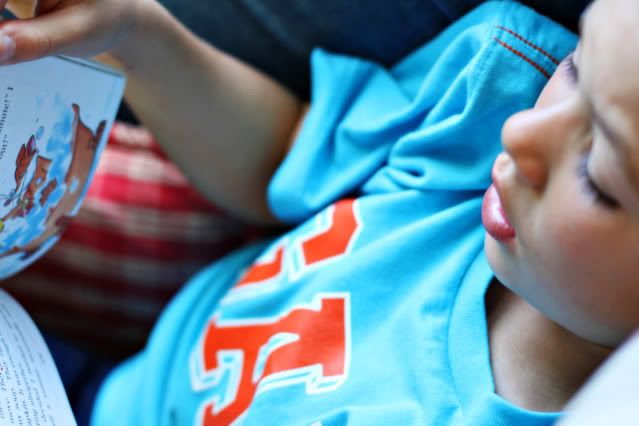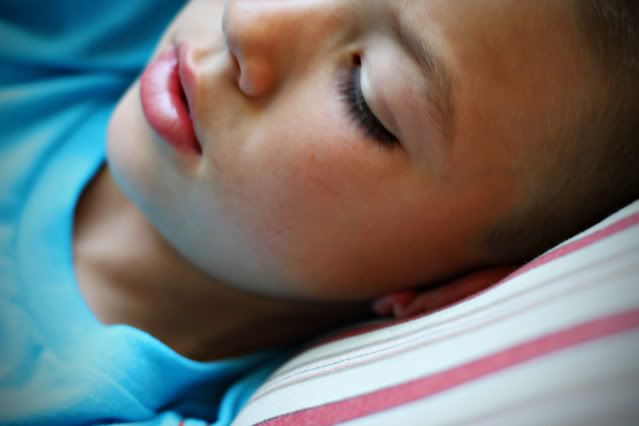 Recently, Davin has become interested in reading for fun. No timer. No parent signatures.
He brings home a new non-fiction book (usually about animals) from the school library each week. He loves the pictures and the pages loaded with scientific facts. Both boys love when I pick a novel that we read together. Currently we are reading "The Lightning Thief". One chapter a night. Davin is intrigued by the fantasy of the Greek mythology that is embedded in the story. I love his inquisitive side when it comes to comprehending this story. I enjoy our post-chapter discussions.
One of my favorite questions: "Mom, I wonder what it would be like to have horse hooves instead of feet? Do you think I would be the fastest kid in school?"