The beginning of a beautiful friendship that all got started yesterday at the American Girl Doll Store. Avery had been waiting 364 days to bring this special doll home.
Her weekend of birthday festivities got rolling on Friday afterschool when she came home to her bedroom window covered in dolls and a gift card to use Saturday anyway she wanted (Thank you Tess!!)...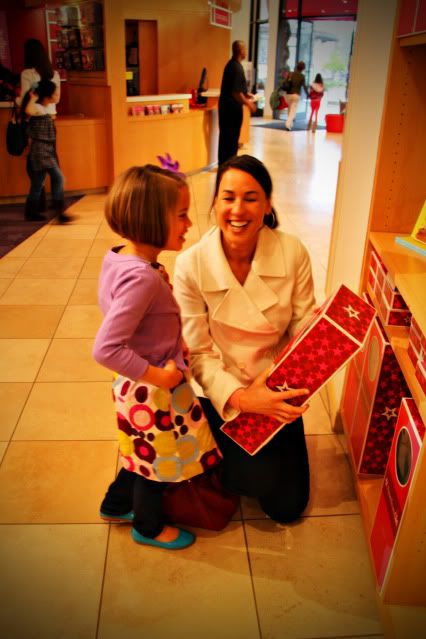 Although we looked around a bit before commiting, it was really no dilemna at all. She wanted Lanie the moment she found out she was a nature/ animal lover just like her.
A natural born shopper...
Aunt Lisa and Granny made the day out extra speical...
Happy 6th Brithday TODAY Avery! We love you!