Family Fun Magazine had this really
cute recipe
for rainbow cupcakes just in time for St. Patrick's Day. How hard could they be?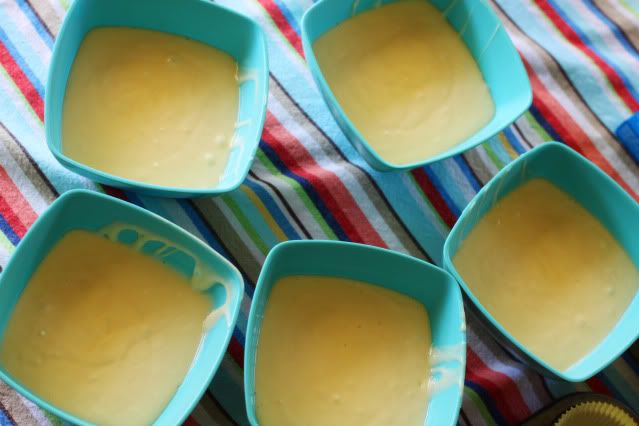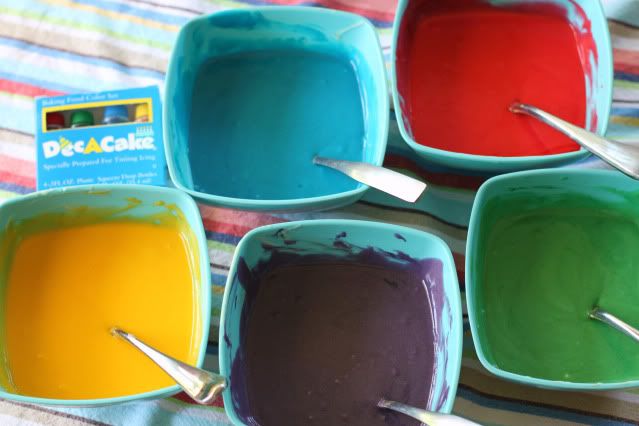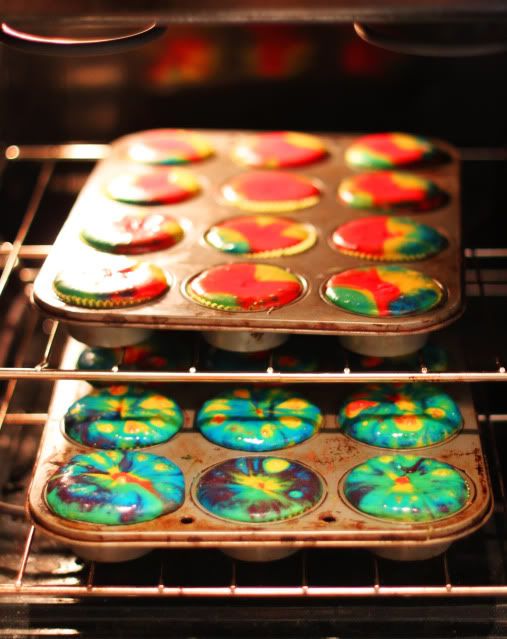 Instead of looking like layered rainbows they turned out pretty psychedelic, reminding me of a few shirts I have hanging in my closet. I swear I heard "Born to be Wild" coming out of the back of the oven.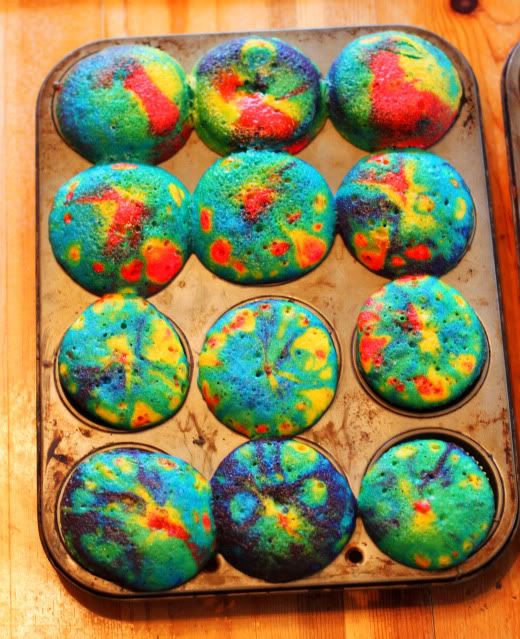 Luckily my critics will consist of a room full of 5 and 6 year olds (they won't know the difference).