New paint goes a long way. We are really enjoying our new white ceiling (4 coats later) and no more army green walls...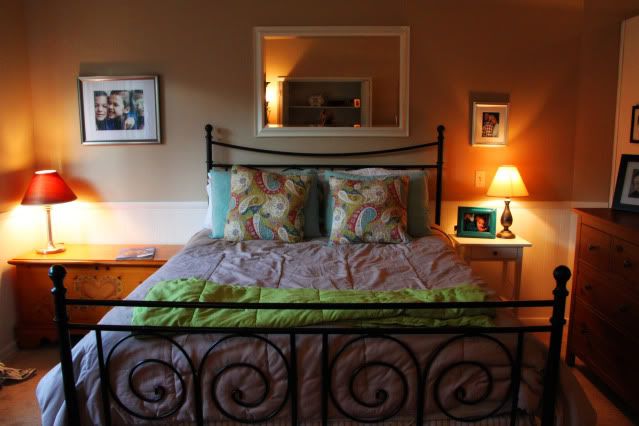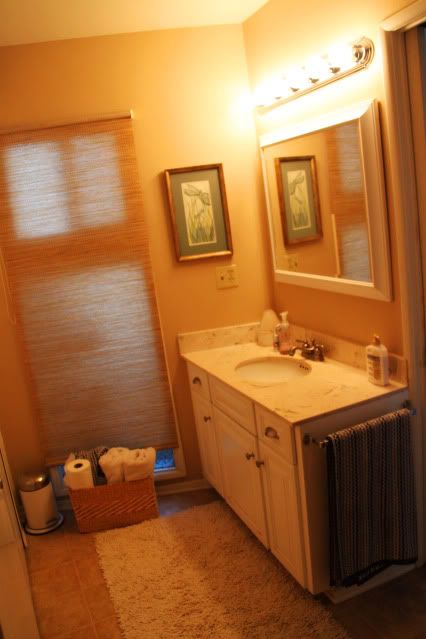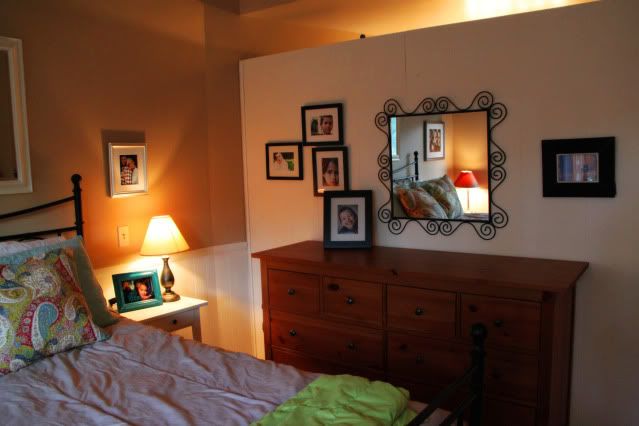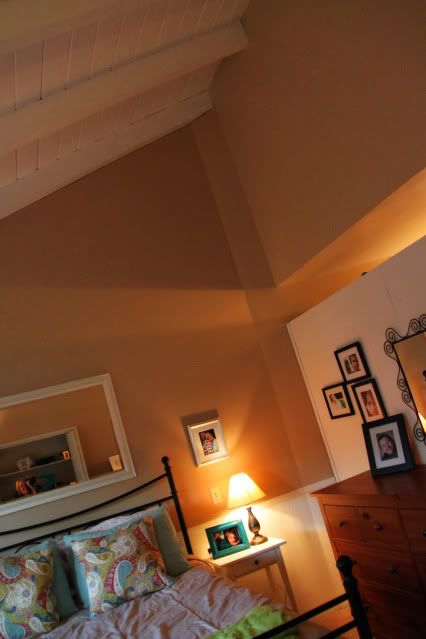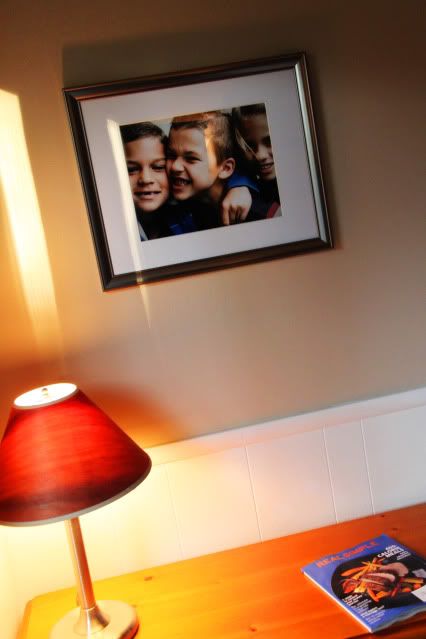 Our bedroom was an addition built by the previous owner. This closet was intended for shoes (we think).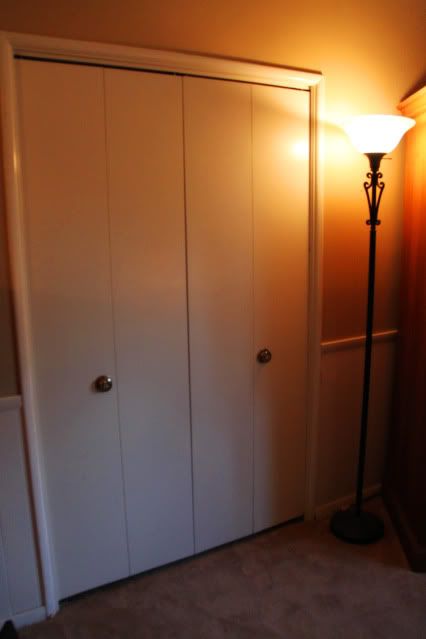 I have always kept it shut so that I could throw my junk in there whenever needed.
I painted the back wall a robin's egg blue and wha-lah! we have a new bookshelf...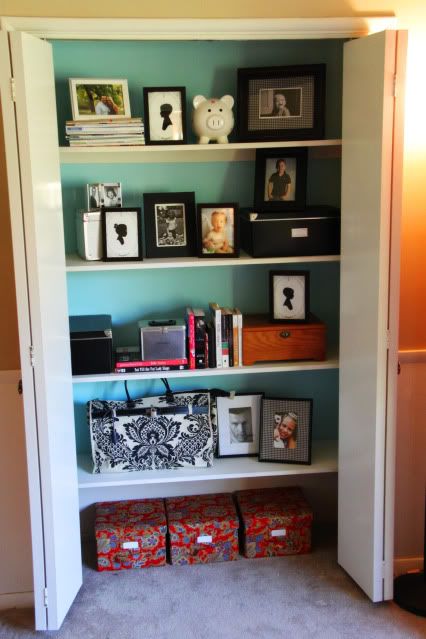 The view out our bedroom window is playing tricks on us these days. Our backyard went from Fall to Spring just like that...where did Winter go?