I about had a fit last night as I looked around and saw how the house looked like a storage box explosion. Yes, we had our tree. Yes, the boxes of decorations had migrated from the garage into the house. However Dusan and I had the "Christmas fight" last night. You know the one. Don't act like you don't. The one where something stupid like wrapping lights around garland turns into a "do it my way, it's better" type of a discussion. Then voices get louder. Then lights are being flung. The kids are uncomfortable. A male member of the family (no names mentioned) then unnecessarily storms out of the room, Yep, you remember now, don't you?
Ours typically takes place around the 23rd. Nice and convenient just as we are getting ready to spend a 48 hour span of time with both sides of the family.
Well, what a relief... and how great it feels to get it out of the way so early in the month. We're done. We don't need to have another one for the rest of this oh-so-merry season. I strongly suggest you get yours over with too...I dare ya.
We're back to hand-holding for now.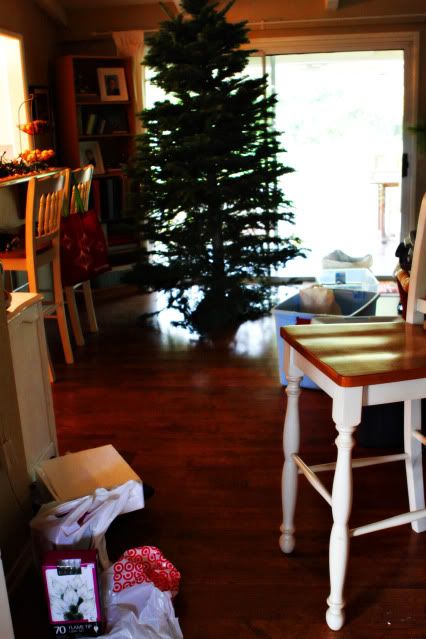 So this is what our family room looked like in the aftermath of last night's not so fun turn of events. Don't worry, no one was hurt.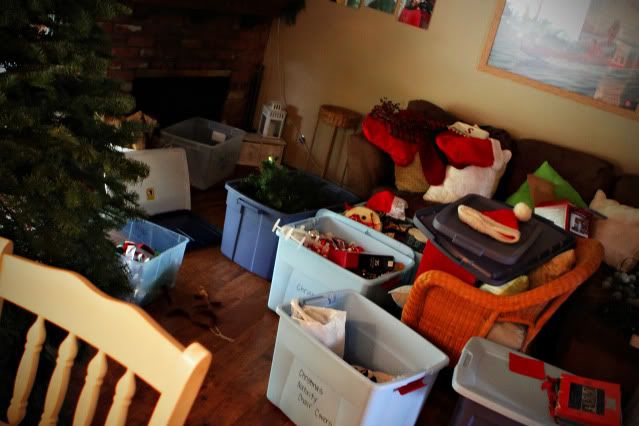 Thanks to El Nino for cutting us a break from soccer practice, everyone in the family pitched in tonight to make this place feel alot more like Christmas.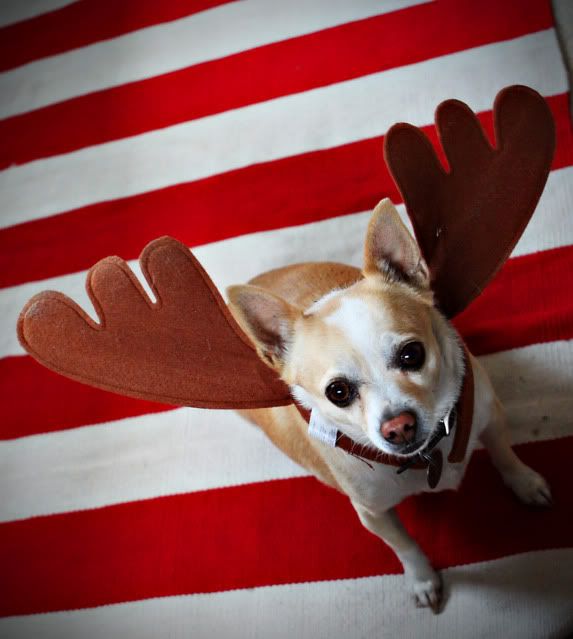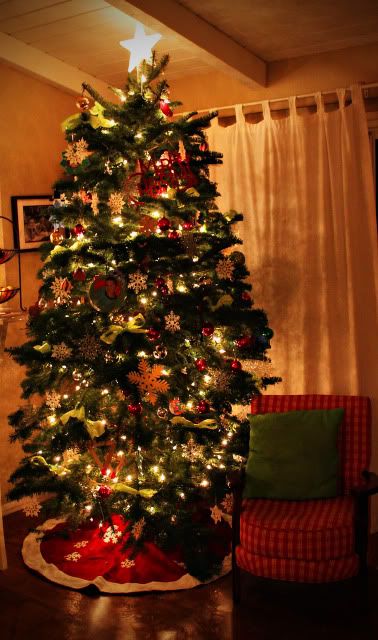 That picture above with the couch next to the fireplace? I might just sleep right there tonight. Maybe
.