...10 years ago we walked up the aisle (we got married at the top of a stair case)...
Today, we are off to celebrate a decade's worth of bliss...

At the famous Mission Inn in Riverside...known best for it's Festival of Lights this time of year...
I am hoping to take a ride in one of those horse-drawn carriages...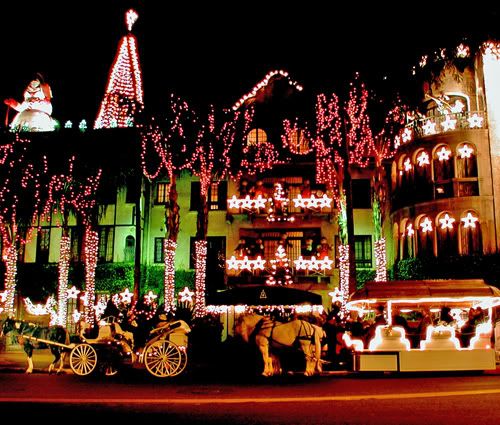 photos courtesy of Google images.
Happy Anniversary, Dusan. Here's to a hundred more.