Picture taking has taken over my days and nights lately. i love it. The feeling I get going into a photo shoot is exhilarating. Having a consistant creative outlet is something I have needed for a long time.
Several times lately, I have been asked, "How do you do it all?"
The answer is simple: I
don't
do it all. Here is the evidence.
Our Thanksgiving turkey in the fridge this morning... still defrosting since Sunday.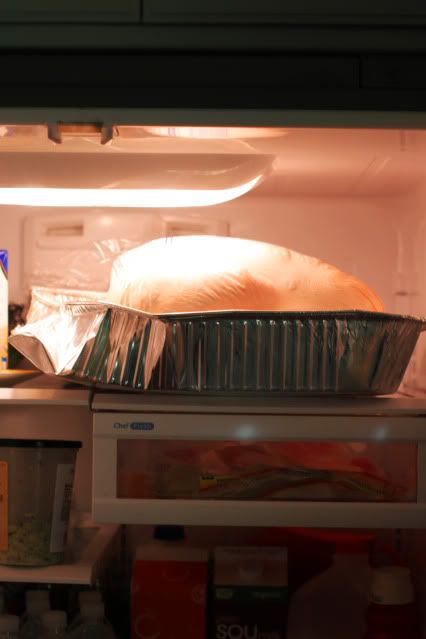 This is where our meals take place...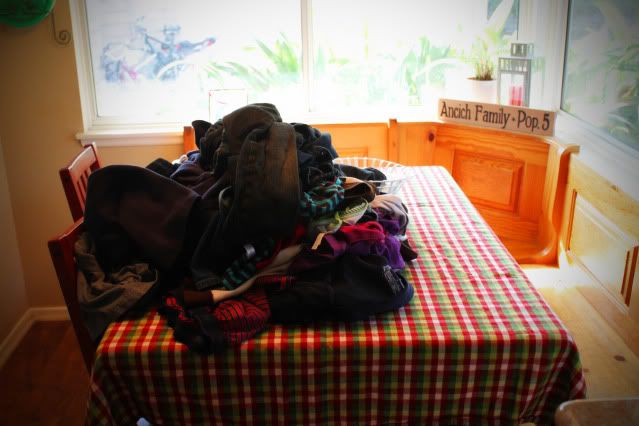 This is the laundry room as it looked this morning. The boys stood shivering in the kitchen in their underwear claiming they had no pants to wear... believe it or not, somewhere under all of that is the dogs' bed.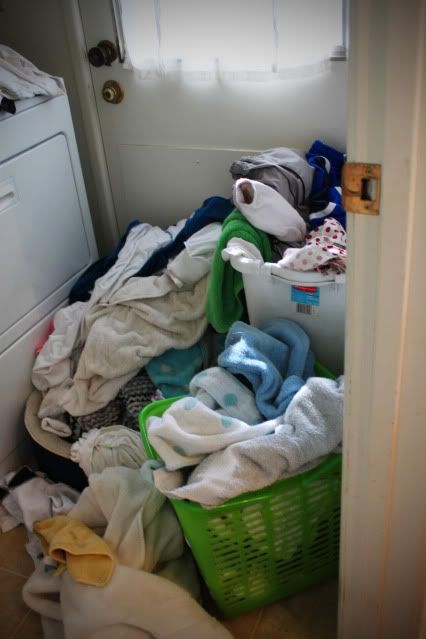 Have I shopped? nope.
Have I wrapped? nope. (you can't wrap if there aren't any presents).
Are the Christmas cards out yet? some.
Do I have any doubt that it
will
all get done? nope.
'tis the season.