Birthdays bring out the best in people, don't they. And I have the BEST friends ever. Some of my best friends work with me...and they can be sneaky (well sort of). They planned a fabulous lunch spread for me with paper flowers in a vase, presents, cake and all. Such a treat. I feel the older I get, the less I expect. Which in the end, works in my favor...because all of the little surprises throughout the day are THAT much more meaningful and unexpected.
As I left work with half of a cake to take to share with a certain Kindergarten class...this is how I found my car...all 3 sides obnoxiously announcing to the world it was MY birthday. You would think a five year old drives this minivan. I had Hunter take my picture for memory's sake. I think I'll leave it on til it rains...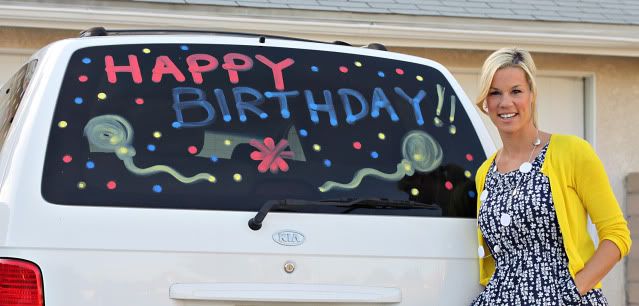 From Hunter and Davin... a new lamp in my favorite color.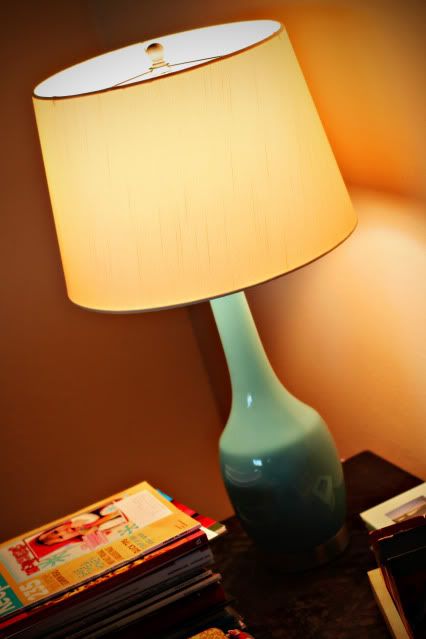 From Avery (she told me my gift would be sassssssss-AY). And it was. Can't wait to wear them.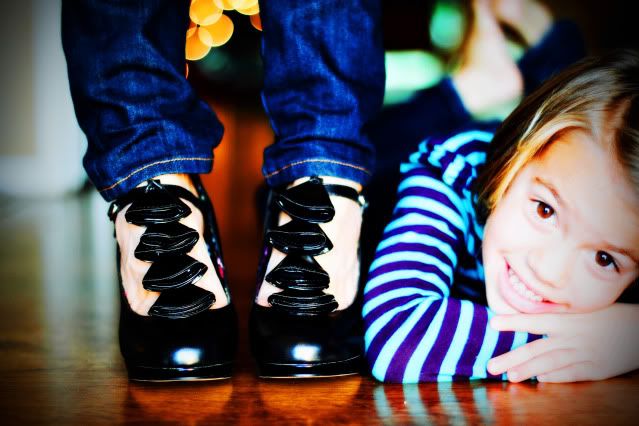 And the biggest surprise was when I was instructed to sit down, close my eyes, and hold out my hands...I was thinking pasta necklace (I don't know why...it was dinner time and I was hungry?)...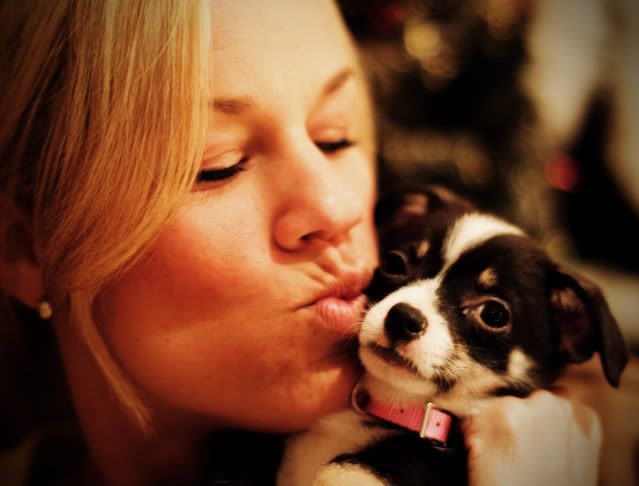 meet
Eloise.
She was adopted. Part Chihuahua and part Terrier. She is spunky and very little.

I'm not quite sure how I am supposed to get anything done anymore.
ever

.